The 2022 Annual Report's areas of focus are: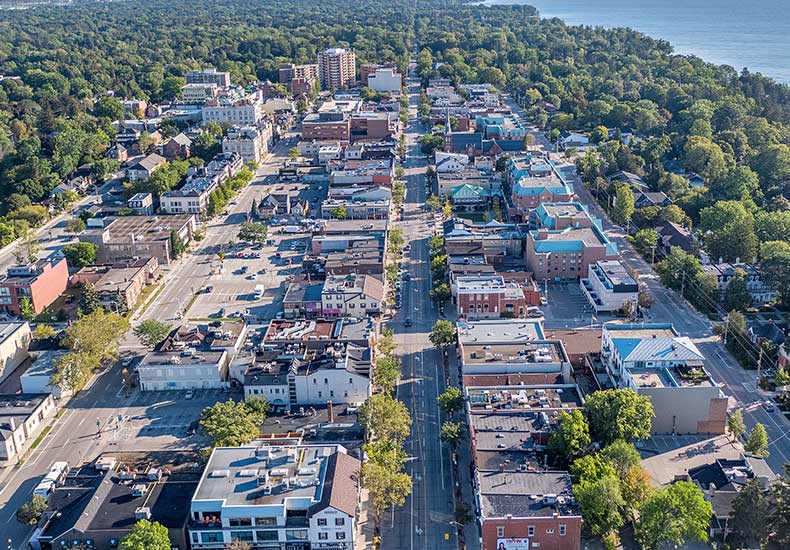 Our vision is to be the most livable town in Canada.
Oakville is more than boundaries on a map. The town's parks, patios, playgrounds and public spaces and vibrant streets help people connect and gather. And it's growing responsibly, honouring our roots while creating a thriving future.
Our goal is to foster a community environment that engages residents of all ages, abilities and backgrounds.
Oakville is for everyone. That means providing services and spaces that make residents of every background feel safe and supported. It also means ensuring their voices are heard and that they have a say in shaping the future of our town.
To develop the best programs, services and plans possible, the town relies on input from community members. In 2022, we used online surveys, virtual meetings and other engagement tools to gather crucial feedback on a number of initiatives, including:
The town also conducted a 2022 Citizen Survey to get insight from residents on a wide variety of topics.
Planning for inclusion, diversity, equity and accessibility
Since 2021, we've been working closely with Canadian Centre for Diversity and Inclusion— a leading organization in diversity and inclusion in the workplace — to assess the town's current inclusion and diversity efforts. This included gathering workplace demographics, capturing inclusion sentiments in the town's workforce and community, and undertaking a comprehensive policy review. In August 2022, the findings were shared with Council and staff.
Our next step is to develop a multi-year plan to support inclusion, diversity, equity and accessibility, based on the opportunities identified in our assessment. The town is building off the 2019 Oakville Universal Design Standards (OUDS) which informs our annual Accessibility Work Plan to ensure the OUDS requirements are implemented throughout our facilities. The OUDS is updated on a five-year basis.
Spotlighting a career in fire services for young women
Each year, the Oakville Fire Department — in partnership with the City of Burlington and the towns of Halton Hills and Milton — helps young women explore a future in the fire services through the Blaze Fire Academy. In 2022, the two-day event gave 24 participants a taste of everything from search-and-rescue operations to fire investigation, communications and public education.
Engaging our community in Truth and Reconciliation
The town offered a variety of ways for Oakville residents to mark the National Day for Truth and Reconciliation in 2022. These included:
Participating in a virtual woodland paint class
Watching Indigenous films on the grounds of Oakville Museum
Walking along the Moccasin Trails to explore the history of the lands
Learning how to make traditional hairpipe bracelets
Visiting Tannery Park to explore the First Nations history wall and Moccasin Identifier, which highlight significant cultural historic sites and the ancestral presence of First Nations, Métis and Indigenous communities
In conjunction with the Debwewin project, town staff also installed 22 Land Treaty signs on town property in recognition of Treaty 14 and Treaty 22.
Unveiling Oakville's first orange crosswalk
In June 2022, the town and the Mississaugas of the Credit First Nation unveiled Oakville's first orange crosswalk. Located downtown at Thomas and Church streets, it honours the children who never returned home from residential schools across Canada. The intersection also features a permanent interpretive sign providing information to help the public reflect on generational impact, trauma and oppression endured by Indigenous peoples in Canada, as well as to learn more about the treaty lands that Oakville exists on. Meanwhile, a utility cabinet on the corner has been covered in a Moccasin Identifier Project design of four moccasins representing the four Indigenous linguistic groups in Ontario.
Celebrating Pride
The rainbow flag was flown at Town Hall throughout the month of June in recognition of Pride Month and Oakville's 2SLGBTQIA+ community. Residents were encouraged to walk along one of Oakville's rainbow crosswalks, and participate in Oakville Public Library's Community Conversations Series, story reading activities to provide a supportive and inclusive environment focused on fun.
Continuing the discussion of Indigenous culture and community
Planting our Seeds launched in 2021 as an eight-week virtual program celebrating Indigenous culture and community. In 2022, the Town of Oakville proudly partnered with Grandmother's Voice to offer Planting our Seeds 2.0: Resurgence of the Indigenous Voice. Throughout November, the free series featured weekly Zoom discussions on historical and contemporary issues, led by local Indigenous leaders. In December, an in-person session was held at the orange crosswalk in downtown Oakville.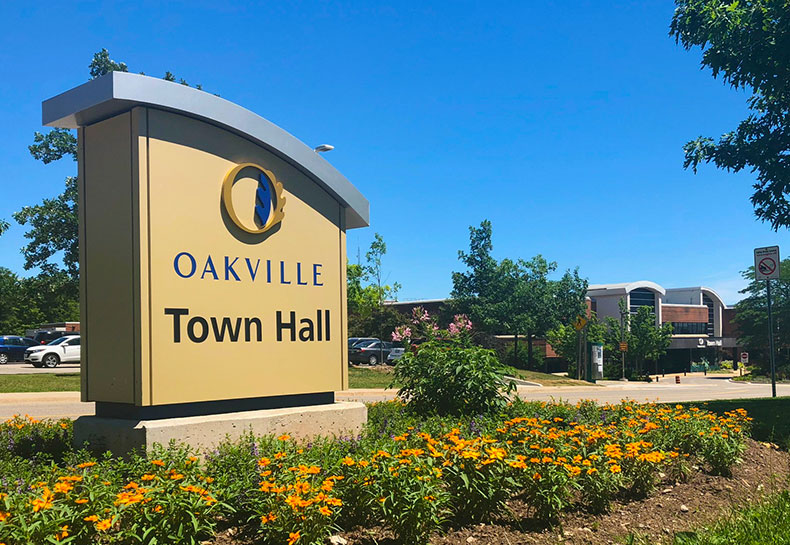 Our goal is to inspire public confidence through open, accountable and efficient delivery of government services to enhance our social environment.
Oakville residents deserve a government they can trust to provide high-quality public services. They also deserve a government that believes in raising the bar year after year, always striving to maximize every dollar in the budget.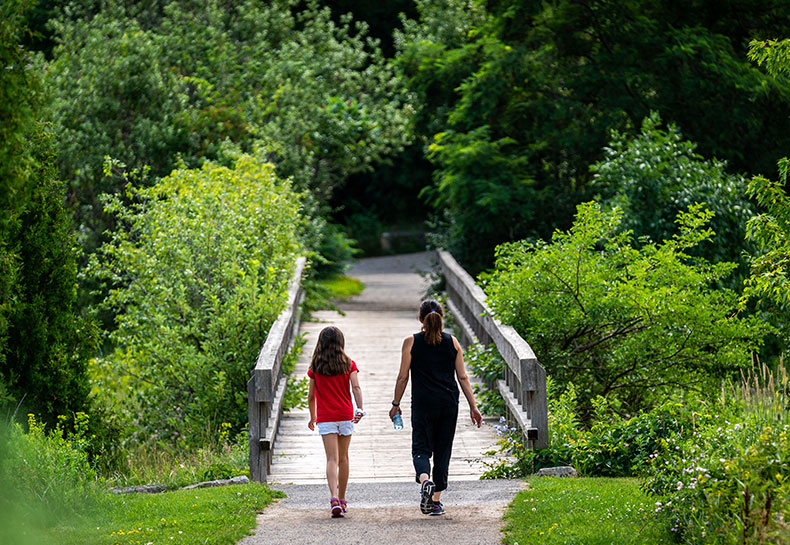 Our goal is to protect greenspace and promote environmentally sustainable practices.
In the midst of a climate crisis, we're working hard to facilitate Oakville's transition to a low-carbon future and adapt to the impacts of a warming planet. At the same time, we're protecting and expanding an incredible network of natural spaces.
Making meaningful progress on cutting carbon emissions
The town builds off the 2021 Greenhouse Gas Reduction & Action Plan developed for Oakville. This plan informs our annual Energy Management Work Plan to make our facilities less reliant on fossil fuels and move us closer to our goal of becoming net-zero carbon by 2050.
According to the latest Progress Report on Reduction of Energy Use and Carbon Emissions and update on the Community Energy Strategy (pdf), the town is on track to meet and exceed our 2030 interim targets of reducing corporate energy use by 20 per cent and reduce carbon emissions by 30 per cent from 2015 baseline. We also laid the groundwork for further progress, including:
Releasing our Climate Action: Progress and Directions Report, which recommends initiatives to increase engagement and accountability in the town's climate efforts
Examining the feasibility of deep energy retrofits to the town's facilities to meet low energy use standards and achieve net-zero carbon emissions
Conducting pre-feasibility studies on creating district energy systems in the Hospital District and Downtown and Kerr Village
Expanding Oakville's EV charging network
Residents and visitors now have more places to charge their electric vehicles. In 2022 the town added 16 new Level 2 charging stations, each capable of charging two vehicles at a time. Oakville now provides 46 municipally owned chargers, conveniently located in commercial shopping districts, town community centres and Town Hall. This community-wide network of charging stations will enable more people to make the switch to electric vehicles, helping the town cut greenhouse gas emissions in half by 2041.
Securing new parkland in northwest Oakville
In November 2022, the town expanded its parkland system with the $8.4 million purchase of a property on Lower Base Line in northwest Oakville. Approximately 110 acres in size, the area is mostly made up of wooded ravine lands, with the East Sixteen Mile Creek running through it.
Launching Oakville's new Parks Plan 2031
To guide how the town will grow our already impressive parkland system, Town Council approved the new Parks Plan 2031 in September 2022. The Plan addresses how to meet park needs in urban centres such as Midtown, Uptown, Bronte GO and Palermo. This will provide plenty of parks, trails and greenspace for residents to enjoy.
Helping residents and coyotes safely co-exist
Coyotes are found in almost every urban centre in North America, including Oakville. To help residents avoid negative experiences with these urban neighbours, the town has a coyote management program, a system to report sightings and public education programs.
In early spring 2022, the town held its annual virtual information session to provide residents with facts about urban coyotes, answer questions and offer tips on how to reduce conflicts and respond to sightings.
Controlling LDD moth infestation
LDD moths are invasive insects that can quickly devour the leaves of many trees and shrubs. Our survey of LDD egg masses in fall 2021 suggested that, unless we took action, infestations would impact 885 acres of town woodlands in 2022 and kill a significant number of trees. That's why the town conducted an aerial spray in 33 town woodlands over the summer, using a safe and naturally occurring insecticide. We also used ground spraying to protect targeted municipal trees near woodlands that were at high risk of infestations.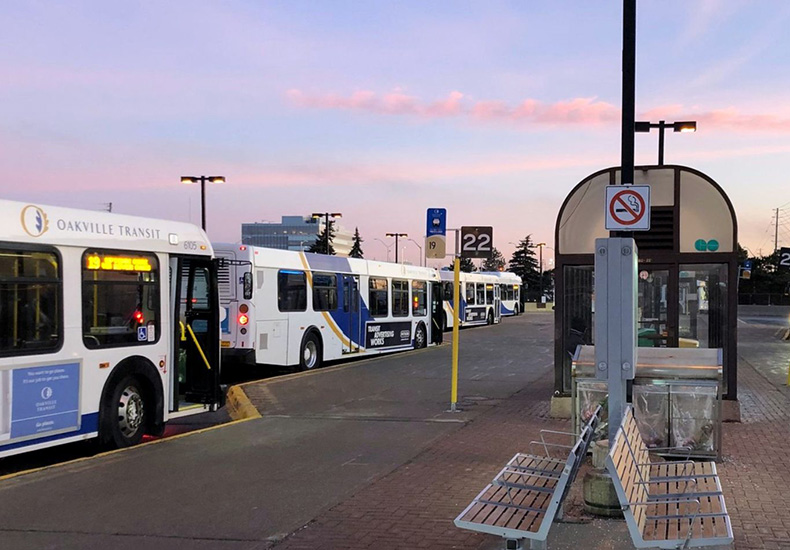 Our goal is to improve the town's multi-modal transportation network to support effective movement of people and goods.
As Oakville grows, our bicycle trails, bus routes and boulevards need to grow with it. In 2022, we took important steps to make it safer, easier and greener to get around town — whether you're commuting to work, riding the bus to school or meeting friends downtown for a bite to eat.