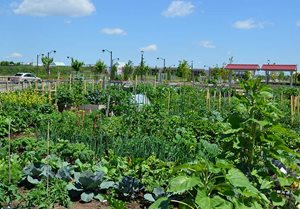 In the community
Ward 5 is bounded to the west by Sixteen Mile Creek which played a significant role in the area's agricultural, industrial and recreational past. Historically the ward was home to Proudfoot Hollow, also known as Sixteen Hollow, a former village at Dundas Street that was once larger than the village of Oakville.
One of the town's two interior wards, Ward 5 is made up primarily of residential neighbourhoods with buildings of all kinds, from apartments to large, detached homes. Schools from the elementary to post-secondary levels can be found across the ward including Sheridan College's Trafalgar Campus on the ward's eastern border. Residents and visitors are encouraged to explore the ward's many parks, including Lions Valley Park along Sixteen Mile Creek, walk the Nipegon Trail, tee off at the Oakville Golf Club and take part in the programs offered at the River Oaks Community Centre.
If you enjoy shopping, then head to Oakville Place mall in the southeast corner of the ward or travel north on Trafalgar to Dundas Street where you'll find the Oak Park shopping centre in the Uptown Core.
The Town of Oakville was founded on the treaty lands and traditional territory of the Mississaugas of the Credit First Nation. Ward 5 sits on Treaty 14 land which covers the majority of Oakville and beyond. This land was ceded to the crown in 1906 as part of the Head of the Lake Purchase which included land from Mississauga to Burlington.
What's in my neighbourhood
What's in my neighbourhood