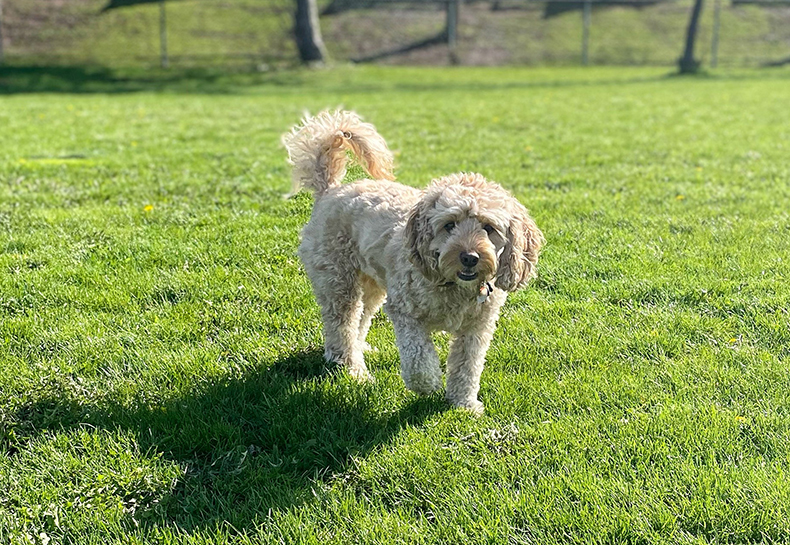 Leash-free areas are self-funded by dog walking groups and operate year round, seven days a week from dawn to dusk.
Leash-free locations
Use the Leash-Free Dog Park map to find a park with a leash-free area near you!
Locations can be found at the following parks
Outside of leash-free areas
Requirements of the Animal Control By-law must be followed:
Dogs must be on a leash
Dogs must wear an up-to-date Town of Oakville license tag
Owners must "stoop and scoop" their dog's waste
Owners must maintain control at all times — other dogs and people may not appreciate your dog approaching them
Dogs are not permitted in the following areas
The sand base surrounding or beneath playground equipment
Tennis courts
Spray pads
Floral gardens
Cemeteries
Sports fields
Garden plots
Visit the Dogs & Cats page for more information.